How does an already noteworthy table become the stuff of legends ? Is it the chef, the cuisine ? Certainly ! Or the décor, a backstory ? Equally ! But upon occasion there is that rarer, more touching surprise of a simple address, the magic of a signboard. Suddenly the map, the restaurant as it were, regains the land. Among such legends in Paris, at 18 Rue Fabert, Esplanade des Invalides : the Divellec.
1.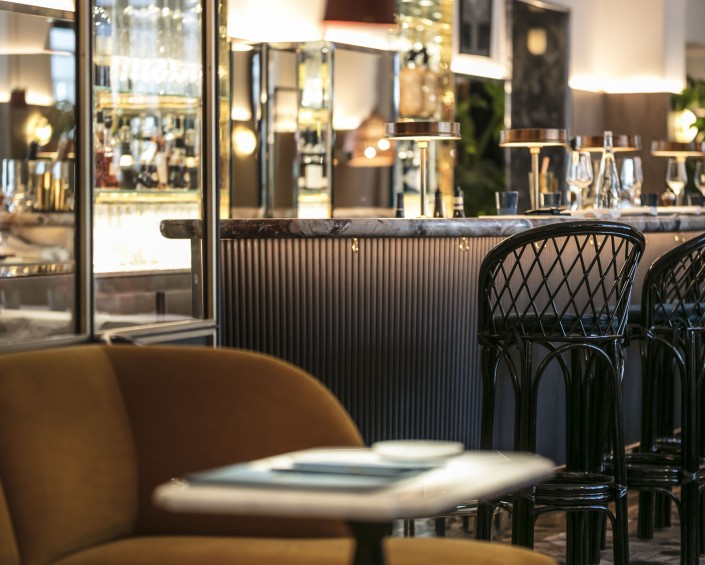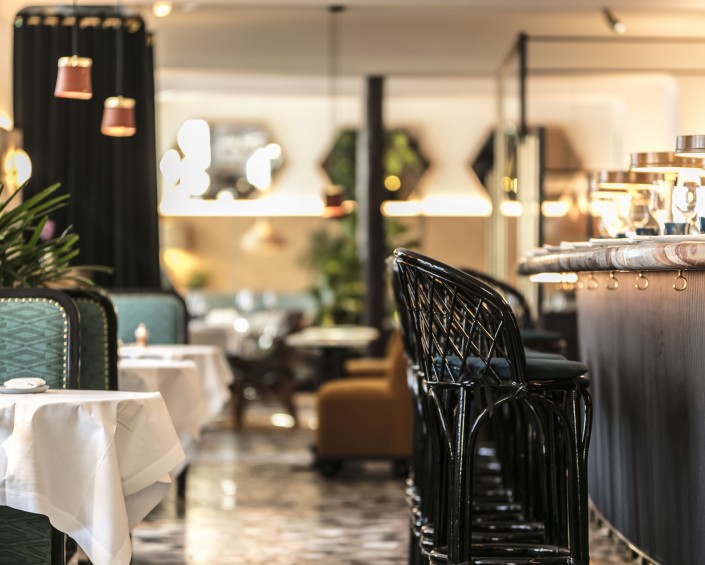 2.
1. The restaurant is open from Monday to Sunday from 12:30 to 14:00 and from 19:30 to 22:00
2. Ceviche of scallops with caviar, jelly seasoned with lemon
À la carte
starterS
RED TUNA, pastilla, heirloom tomatoes in olive oil sauce – 28€
SEA BASS, calque, green apple sweets and pink berries – 36€
TUNA, SEA BASS, CUTTLEFISH & WILD SALMON, salt confit - 39€
SPIDER CRAB, basil aspic and burrata sphere – 42€
NORWAY LOBSTER, ceviche in a fennel heart, citron caviar – 45€
CRAWFISH, black cherry broth, fresh almonds - 48€
OYSTERS, special N°1, watercress zabaione and Golden caviar – 50€
FREE-RANGE EGG, celery stalk, Golden caviar – 52€
LOBSTER, basil minestrone, crunchy vuletta – 58€
natural products
RAZOR CLAMS, marinated barberries – 26€
CLAMS, grilled with citrus butter – 28€
"Day's selection" OYSTERS, half-dozen - 36€
GOLDEN CAVIAR – 30€ per 0,3 ounces or 10 grams
FISH
GRANDE CLASSE TRADITIONAL FRENCH
JOHN DORY, roasted in verbena tea oil, pressed peaches - 38€ 
RED MULLET, crunchy aiguillettes, saffron artichokes – 45€
SOLE, glazed with yellow wine, chanterelles and fresh almonds - 62€

LOBSTER, candied potatoes, smoked wild fennel - 75€
SEA BASS, clams and zucchinis in Golden caviar - 105€
WHOLE FISH
15 EUROS FOR 3 OUNCES OR 100 GRAMS

YOUNG WILD TURBOT, from Noirmoutier, béarnaise sauce
LINE-FISHED SEA BASS, from Mister Thenon in a sea salt crust, citrus fruit zabaione
BLUE LOBSTER, from Granville with coral butter
SOLE, meunière butter
BRETON crayfish IN 4 SERVICES
35 EUROS PER 3 OUNCES OR 100 GRAMS

CLAW, salad and Golden caviar
 ANTENNA, spring bouillon
 HEAD, gratined with coral butter  
BODY, roasted with wild fennel and hazelnut butter
cheese
CHEESE, from Marie Quatrehomme – 18€
DESSERTS
COFFEE, CHOCOLATE, VANILLA, in little jars – 18€
WILD STRAWBERRIES, "Philippe Carle" baba, vanilla cream - 20€
EXOTIC FRUIT, minestrone with peppermint, coco sorbet – 20€
RASPBERRIES, meringue, aloe vera and red berries coulis – 24€ 
CHOCOLATE, grand cru chocolate soufflé, Bourbon vanilla ice cream – 26€


MENU
LUNCH MENU
Starter, main dish and dessert
At lunchtime from Monday to Friday
49 €
INITIATION MENU
In four courses
At lunchtime from Monday to Friday
At dinnertime from Monday to Sunday
90 €
TASTING MENU
In eight courses
At lunchtime from Monday to Friday
At dinnertime from Monday to Sunday
210 €
BRUNCH
Saturday and Sunday from 11:00 to 15:00
49€
with a glass of Champagne Thienot
65€
Fresh juice
Hot drink 
Selection of bread and pastries, butter and organic jam
 Soft-boiled egg, honey zabaione
 Sea bass ceviche, lemon sap and pink berries
Grilled tuna bagel, avocado and cottage cheese
Gariguette strawberries soup
BAR LIST
Download
Wine LIST
Download
3.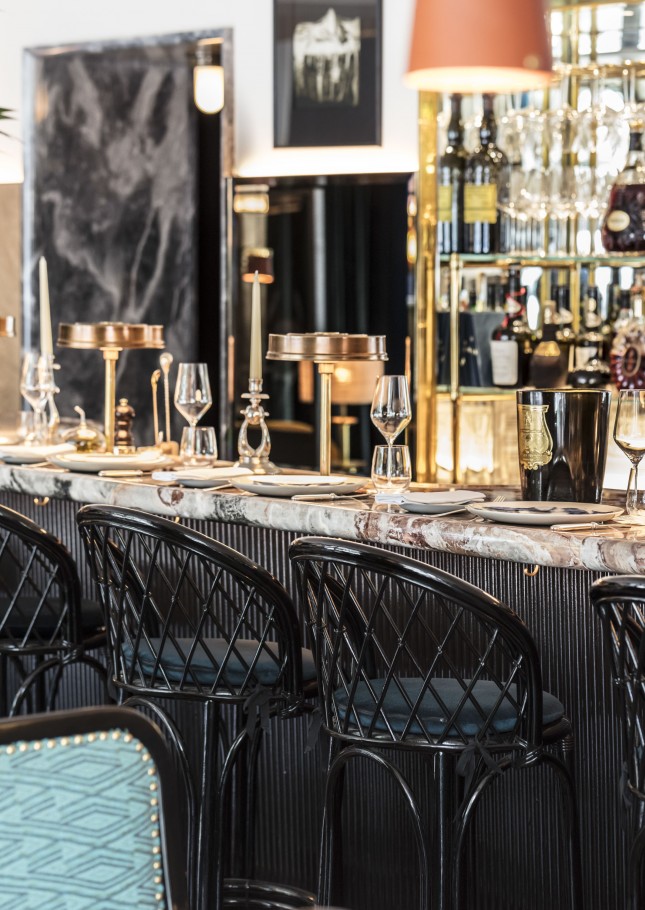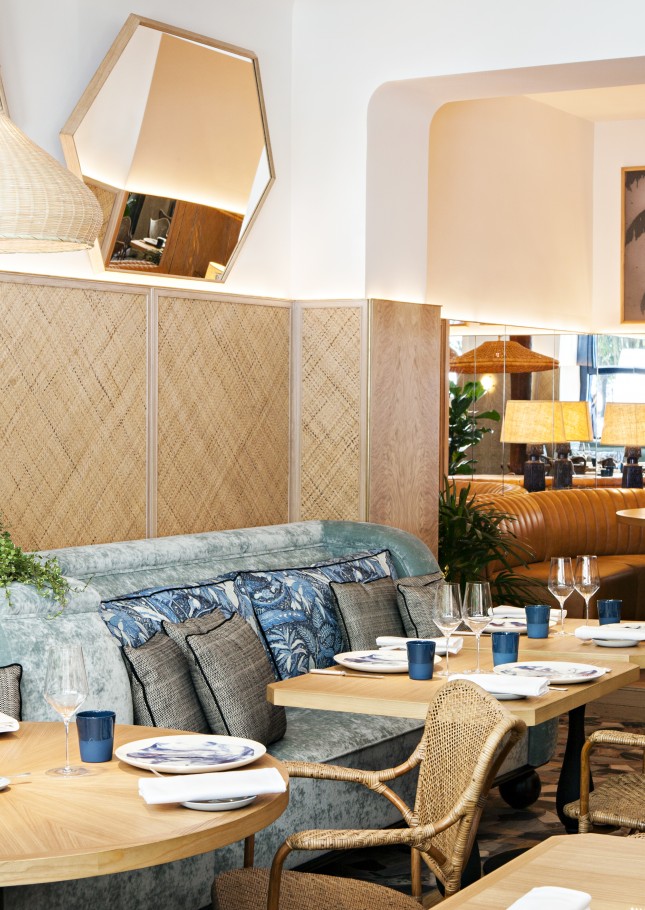 4.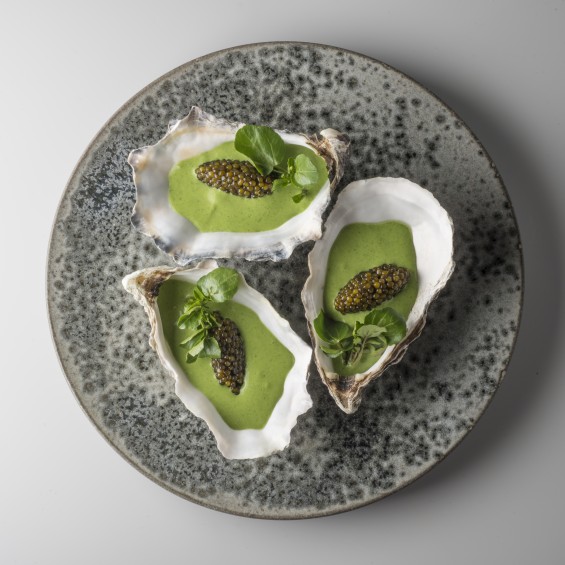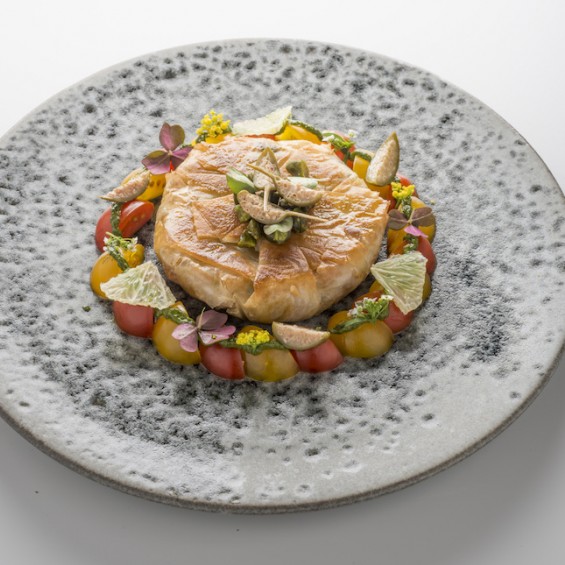 3. At the Divellec bar
4. Special N°1 Oysters, lemon balm zabaione and Golden Caviar