How does an already noteworthy table become the stuff of legends ? Is it the chef, the cuisine ? Certainly ! Or the décor, a backstory ? Equally ! But upon occasion there is that rarer, more touching surprise of a simple address, the magic of a signboard. Suddenly the map, the restaurant as it were, regains the land. Among such legends in Paris, at 18 Rue Fabert, Esplanade des Invalides : Divellec.
1.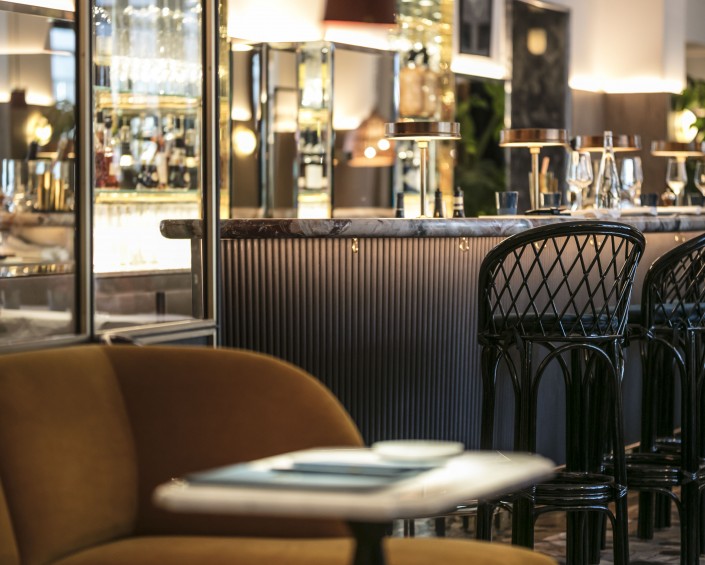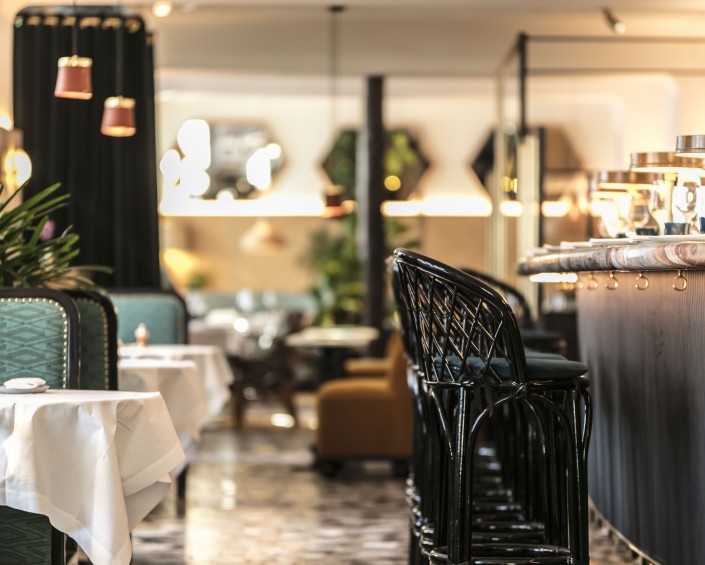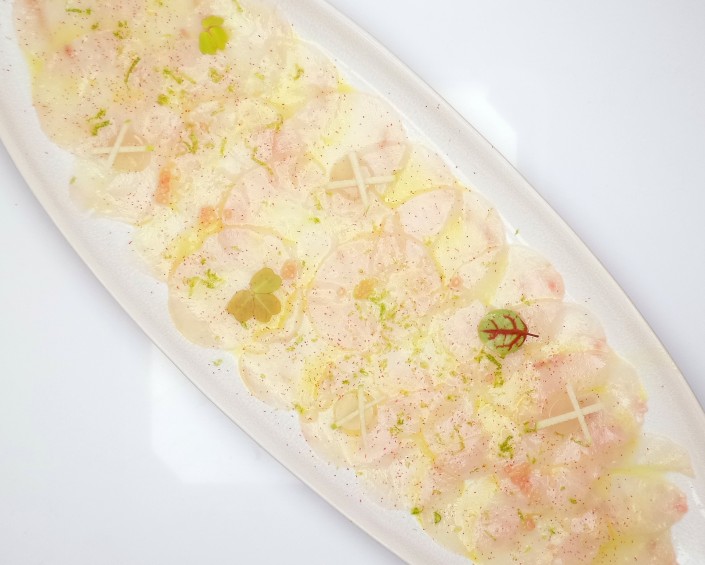 2.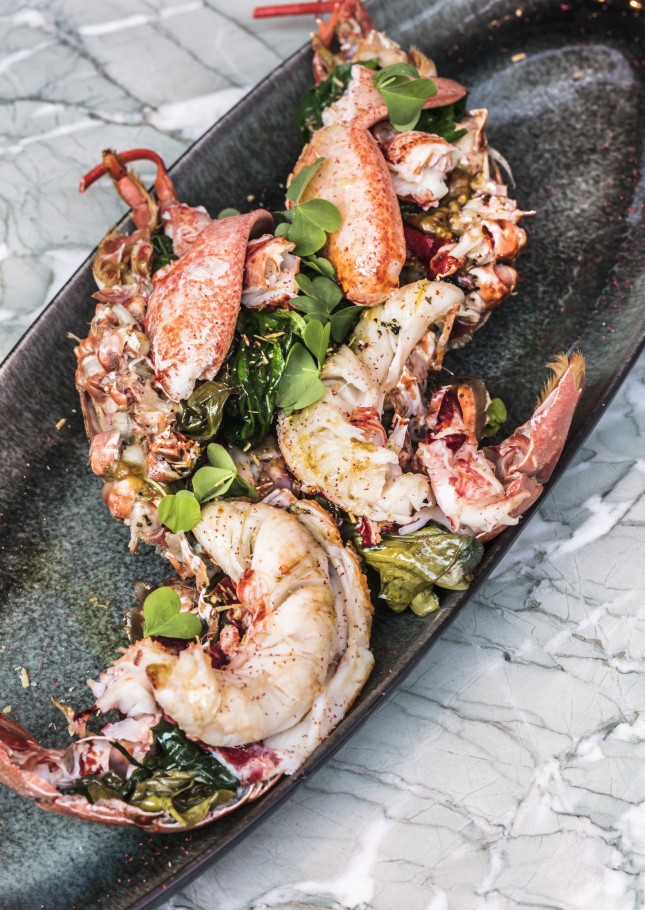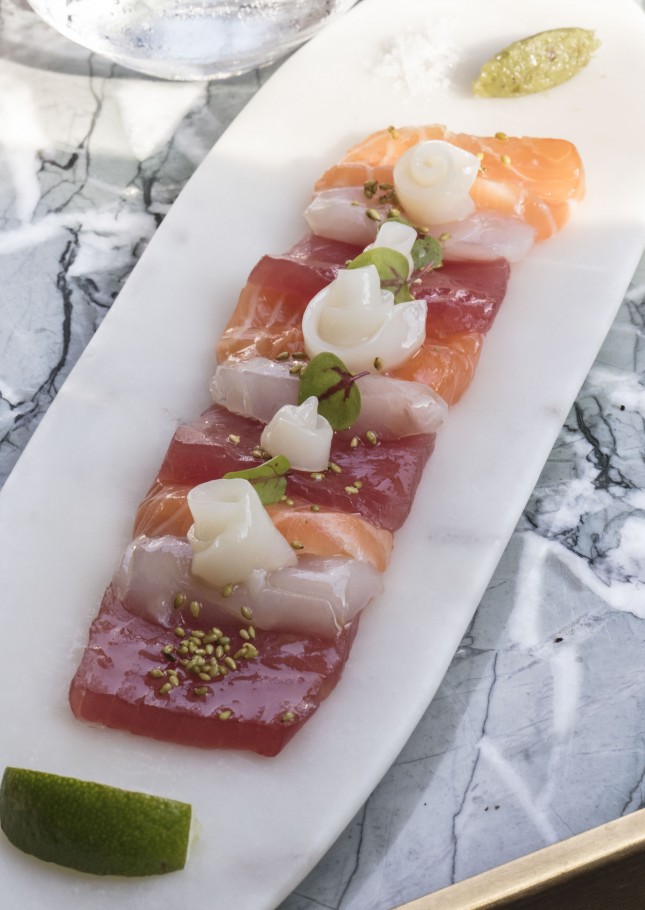 1. The restaurant is open from Monday to Sunday from 12 PM to 1:45 PM and from 7.30 PM to 9:45 PM;
2. The lobster (No contractual picture)
À la carte
To share
Tarama, smoked cod eggs 18€
Anchovies, marinated 16€
Sardine rillettes, lime zest 15€
Oysters specials, Boutrais Family (6 oysters)
Nº2/Nº3/ 40€ /38€
Sea food platter 90€/ Royal 135€
Langoustines, prawns, crab,
oysters specials Nº2/ Nº3 (6 oysters)
Calques
Octopus, coriander, lemon, feta 38€
Tuna, carpaccio, parmesan, Riviera condiment 38€
Sea-bass, carpaccio, green apple jelly, lemon caviar 35€
Sashimi
Sea-bass 36€
Salmon 26€
Toro 38€
Caviar supplement 25€
Tartars
Tuna, ratatouille 30€ 
Sea-bass, fennel salad, granny smith apple 38€
Salmon, sorrel herbs, cucumber 28€
Starters
Squid, carbonara 36€
Clams, gratinated, lemon thyme 34€
Tuna, crispy pastilla 38€
Frogs legs, parsley, cress 48€ 
Rock fish soup, rouille sauce 38€
Blue lobster, tomato jelly, Barolo vinaigrette 69€
Spider crab, laksa sauce 48€
Fish
Sole, butter fried or grilled, chanterelles 68€
Mussels, curry mariniere 38€
Mussels, caviar 85€
Cod brandade, green salad 45€
Blue lobster from Brittany,
navarin potatoes 95€
Whole fish to share 18€/100G 
Baby turbot, bearnaise sauce
Sea-bass, in salt pastry casing
John-dory, on Himalayan salt slab
Spiny lobster, smoked with rosemary 35€/100G
Meat
Bresse poultry, chanterelles,
yellow wine sauce 65€
Garnishes
Chanterelles, yellow wine emulsion 18€ 
Ravioli, sage & ricotta, wild spinach 14€ € 
Peppers, tomato & basil 14€ 
Wax beans, garlic cream & beef cecina 14€
Pureed potatoes, smoked 14€
Bordier cheese selection 25€
Desserts
Tonnerre de Brest, red fruit sorbet 18€
Chocolate soufflé 24€
Gariguette strawberries mille-feuille, strawberry sorbet 26€ 
Pavlova, apricots, honey & rosemary, seasonal sorbet 24€ 
Rum baba, peach marmalade, tonka bean syrup 26€  
3.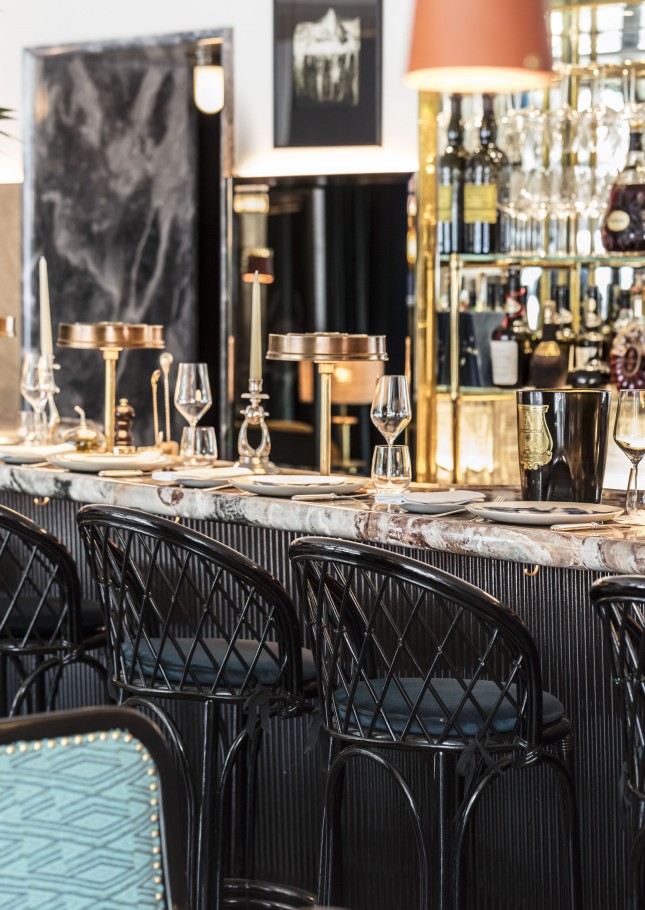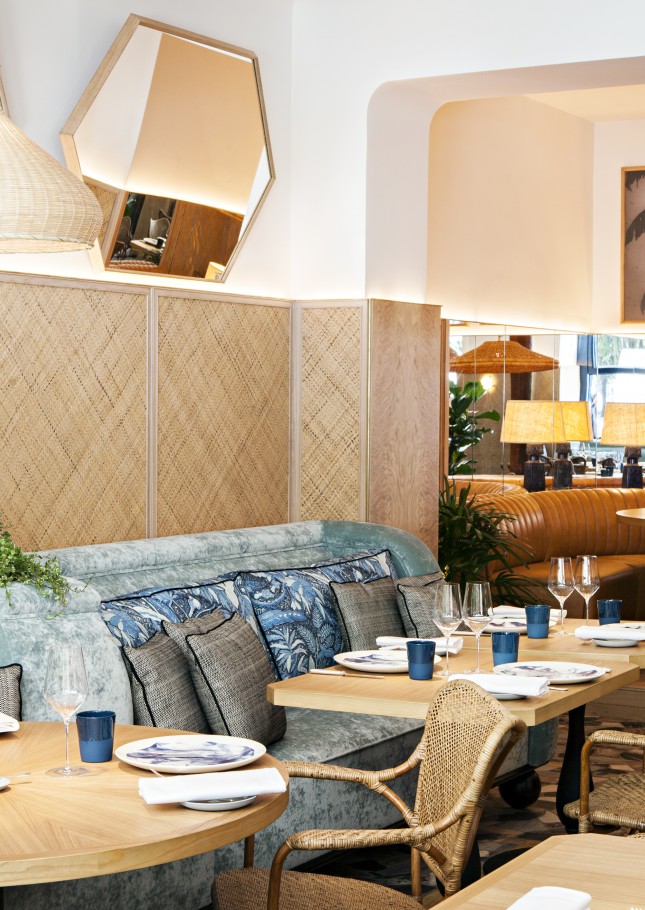 4.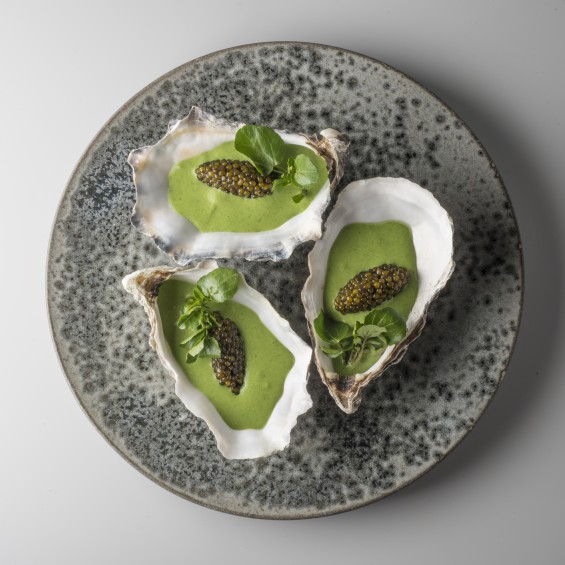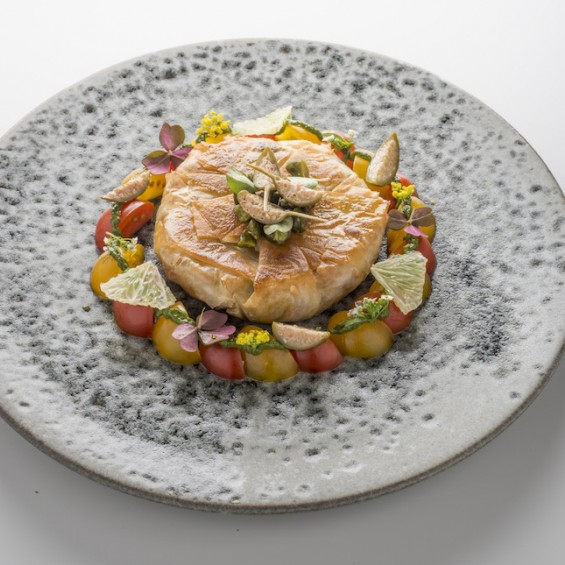 3. At the Divellec bar
4. Special N°1 Oysters, watercress zabaione and Golden Caviar (No contractual picture)