How does an already noteworthy table become the stuff of legends ? Is it the chef, the cuisine ? Certainly ! Or the décor, a backstory ? Equally ! But upon occasion there is that rarer, more touching surprise of a simple address, the magic of a signboard. Suddenly the map, the restaurant as it were, regains the land. Among such legends in Paris, at 18 Rue Fabert, Esplanade des Invalides : Divellec.
1.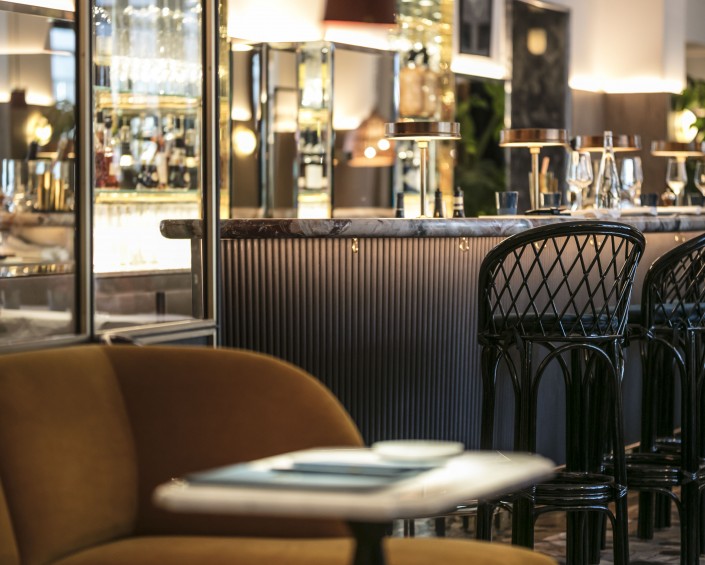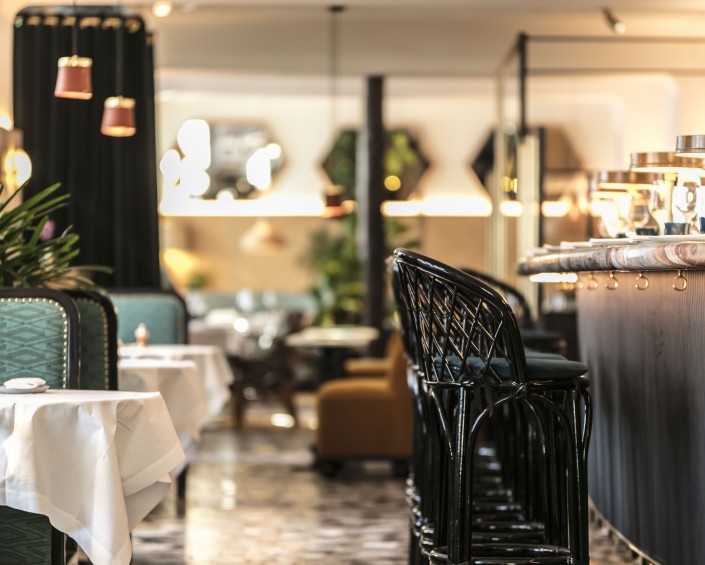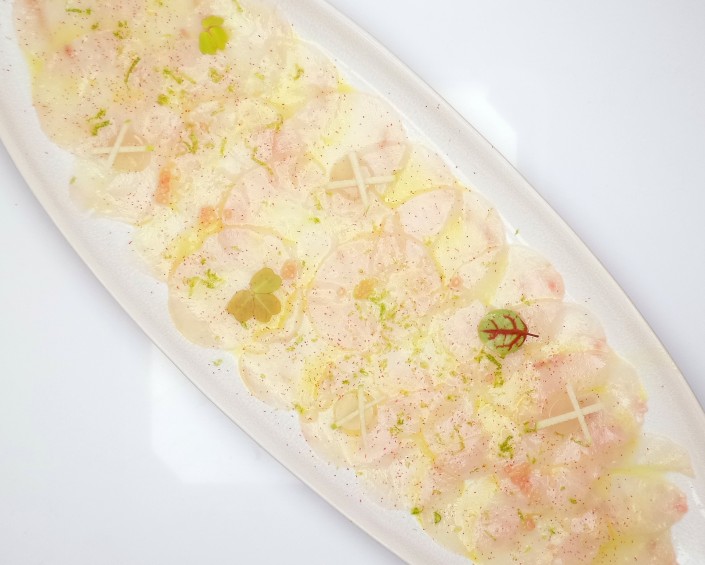 2.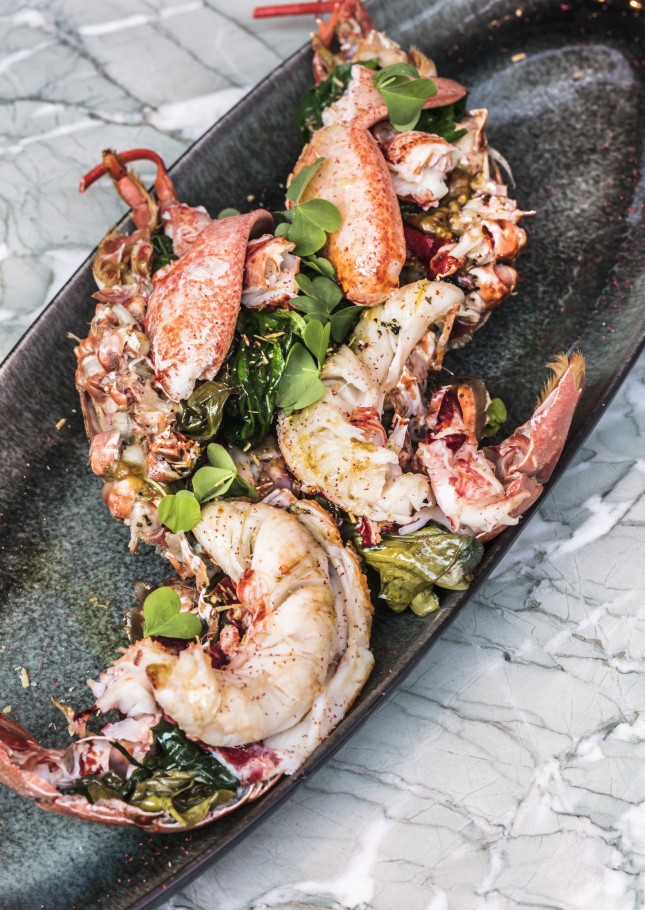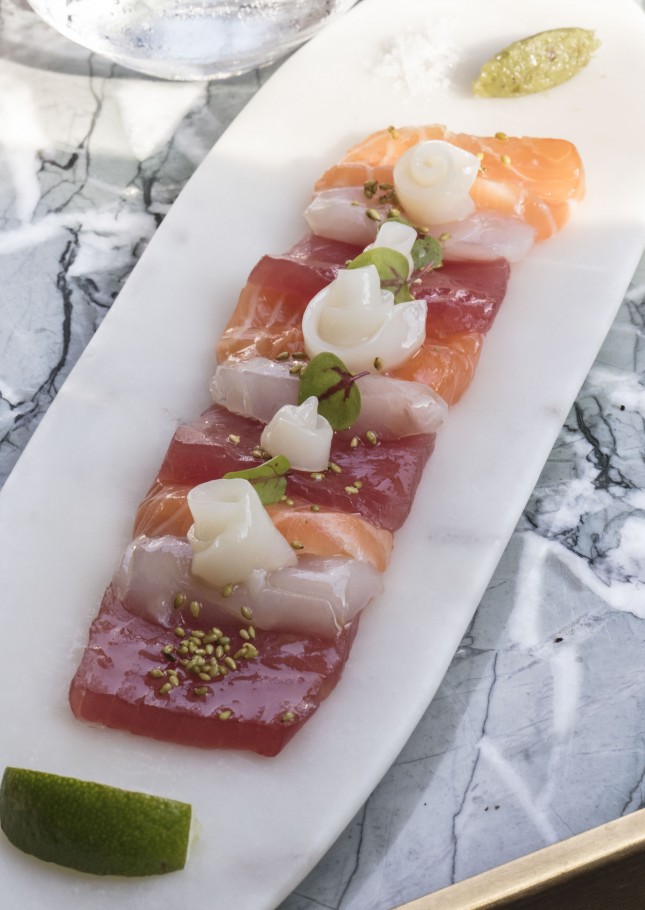 1. The restaurant is open from Monday to Sunday from 12 PM to 1:45 PM and from 7.30 PM to 9:45 PM;
2. The lobster (No contractual picture)
À la carte
To share
Tarama, smoked cod eggs 18€
 Anchovies, marinated 14€
 Sardine rillettes, lime zest 15€
Calques
Tuna, carpaccio, parmesan, riviera condiment 38€
 Sea-bass, calque, green apple jelly, lemon caviar 35€
Sashimi
Sea-bass 32€
 Salmon 26€
Tuna 28€
Toro 38€
Sea scallops 36€
Caviar supplement 20€
Tartars
Tuna, avocado 30€
Sea-bass, beetroot condiment 38€
 Salmon, dill herbs, cucumber 28€
SHELLFISH
Clams, gratinated, lemon thyme 32€
Oysters, Boutrais Family specials n°2/n°3 36€/32€
Petoncles, algae butter 28€
Cockles, baby clams, razor shells, mussels, parsley mariniere 42€
Razor shells, parsley 30€
Starters
Squid, carbonara, egg 32€
Tuna, crispy pastilla, dried apricots 35€
 Frogs legs, parsley, garlic 42€
Rock fish soup, aïoli 38€
 Blue Lobster, basil minestrone 65€
CRUSTACEANS 
Langoustines 48€
Prawns 28€
Crab 32€
Grey prawns, cider butter 35€
Sea food platter 80€
Whole fish to share 18€/100G
 Baby turbot, bearnaise sauce
Sea-bass, in salt pastry casing
John-dory, on Himalayan salt slab
Spiny lobster 35€/100G, smoked with rosemary
Fish
Sole, butter fried or grilled, wild mushrooms, Lara nuts 65€
Sea scallops, truffled leeks 55€ 
Mussels, curry mariniere 38€ With caviar 85€
Cod brandade, green salad 42€ Super truffle 90€
Blue Lobster from Brittany, navarin potatoes 80€
Meat
Bresse poultry, Mont d'Arbois 45€
Garnishes
Leek, Parmentier 12€
 Carrots, clementine oil 14€
Beetroot, cooked in salt crust 14€ 
 Smoked pureed potatoes 12€ 
Wild mushrooms, Lara nuts 18€
BORDIER cheese selection 25€
Desserts
Pabana, exotic sorbet 18€
 Chocolate soufflé 22€ 
Corsican clementine, candied chestnut cream 22€ 
Pear sorbet, hibiscus mousse 20 €
Rum baba, pineapple, tonka ganache 24€
3.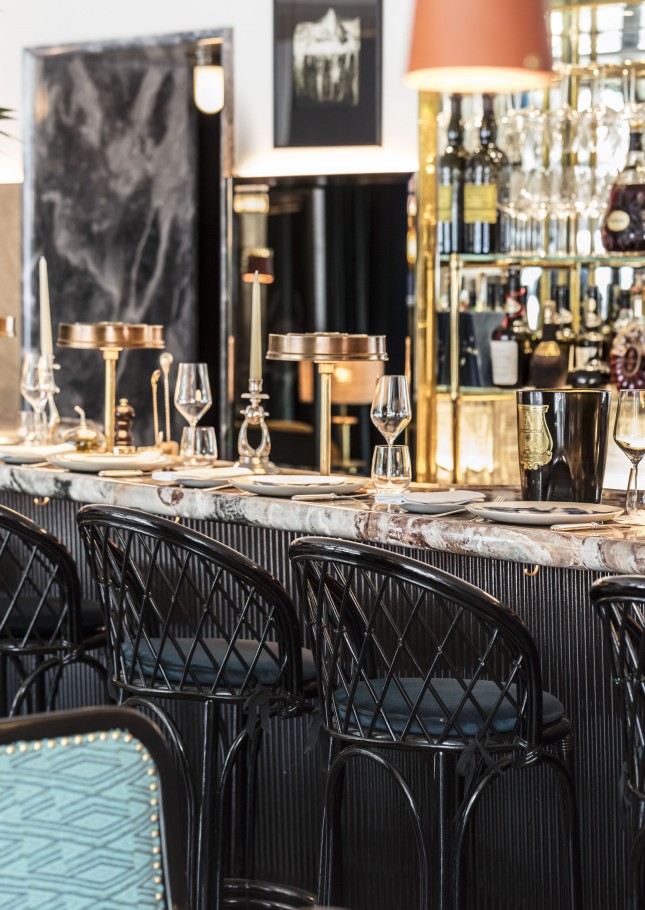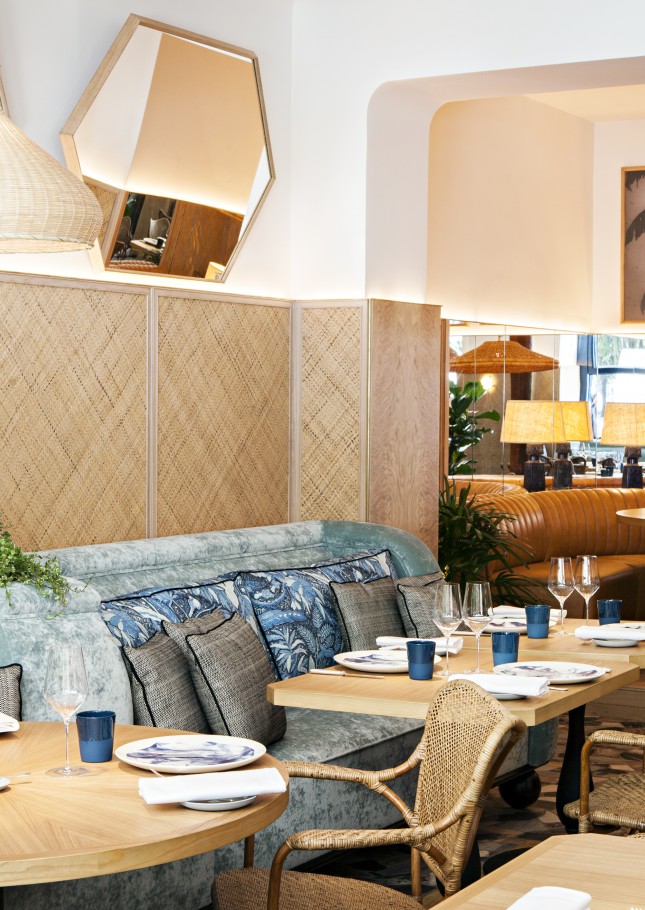 4.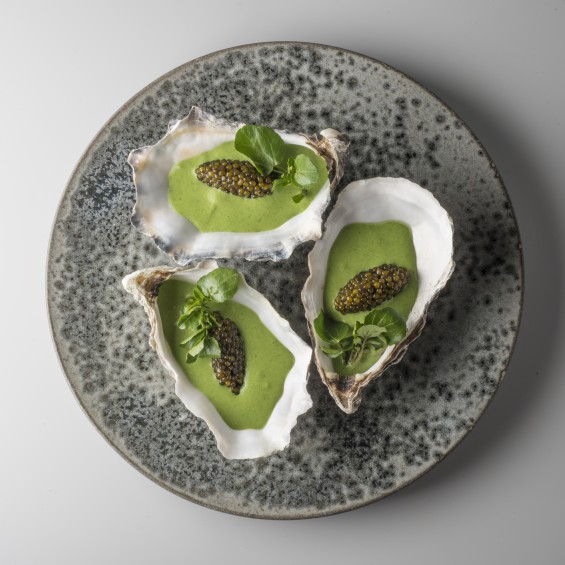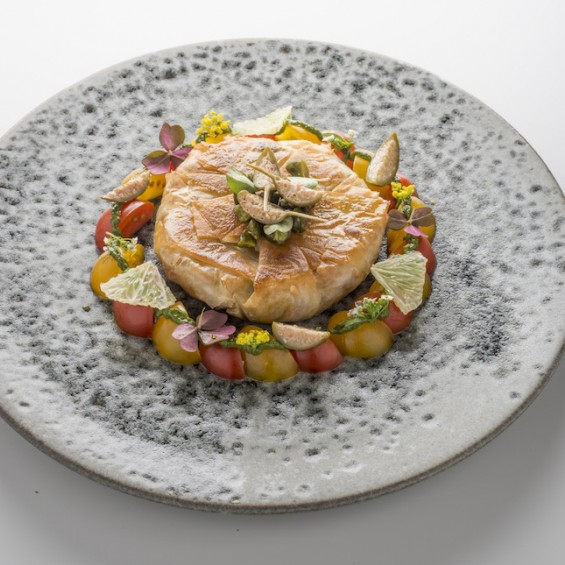 3. At the Divellec bar
4. Special N°1 Oysters, watercress zabaione and Golden Caviar (No contractual picture)