How does an already noteworthy table become the stuff of legends ? Is it the chef, the cuisine ? Certainly ! Or the décor, a backstory ? Equally ! But upon occasion there is that rarer, more touching surprise of a simple address, the magic of a signboard. Suddenly the map, the restaurant as it were, regains the land. Among such legends in Paris, at 18 Rue Fabert, Esplanade des Invalides : the Divellec.
1.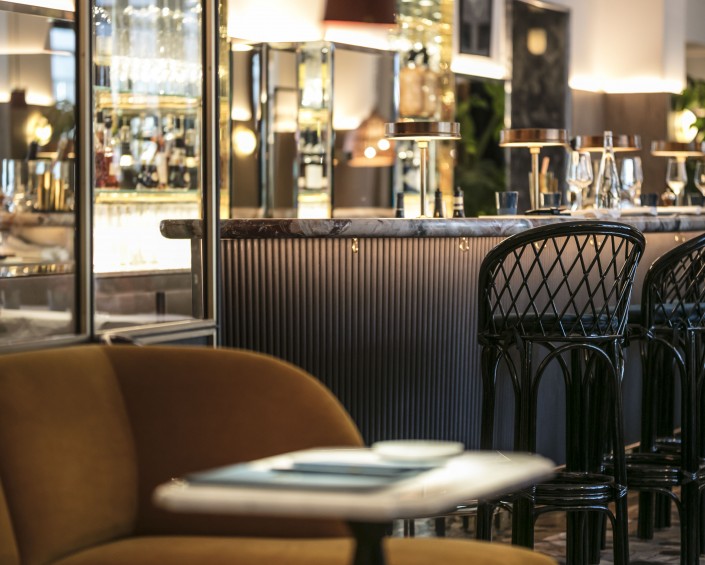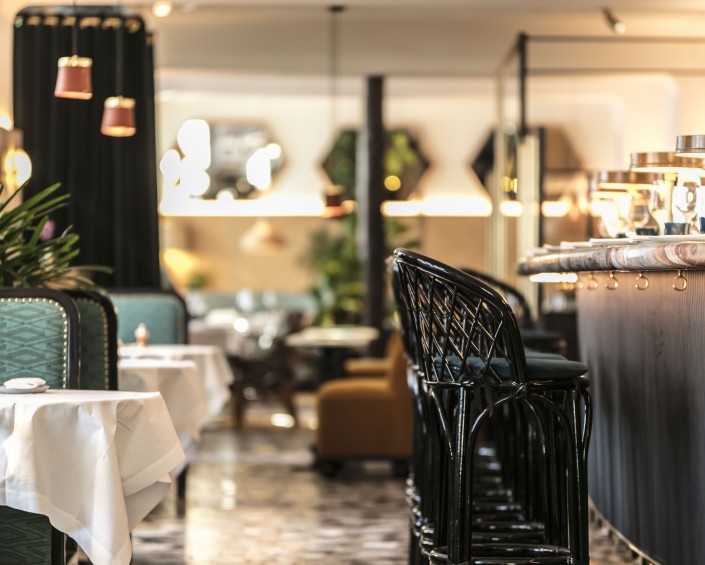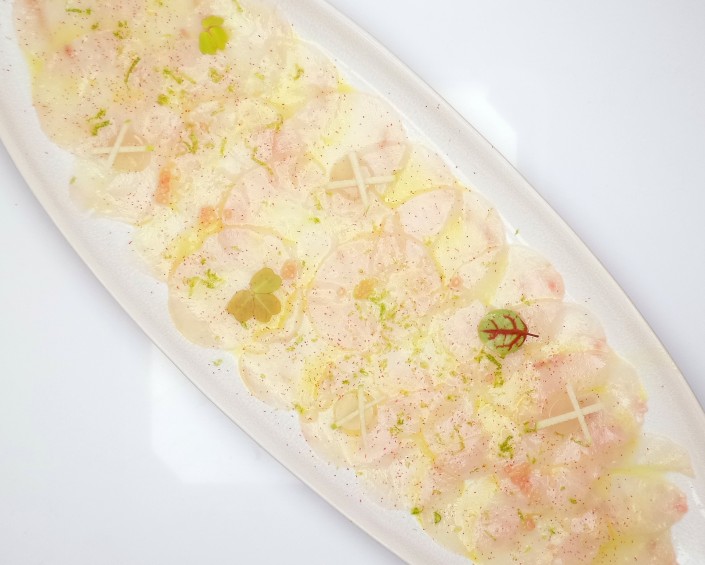 2.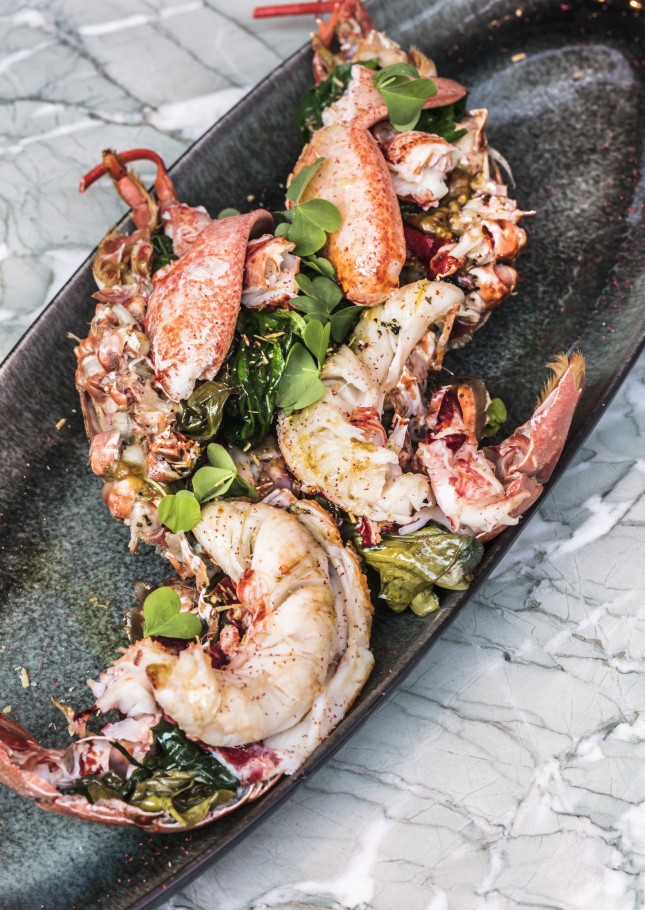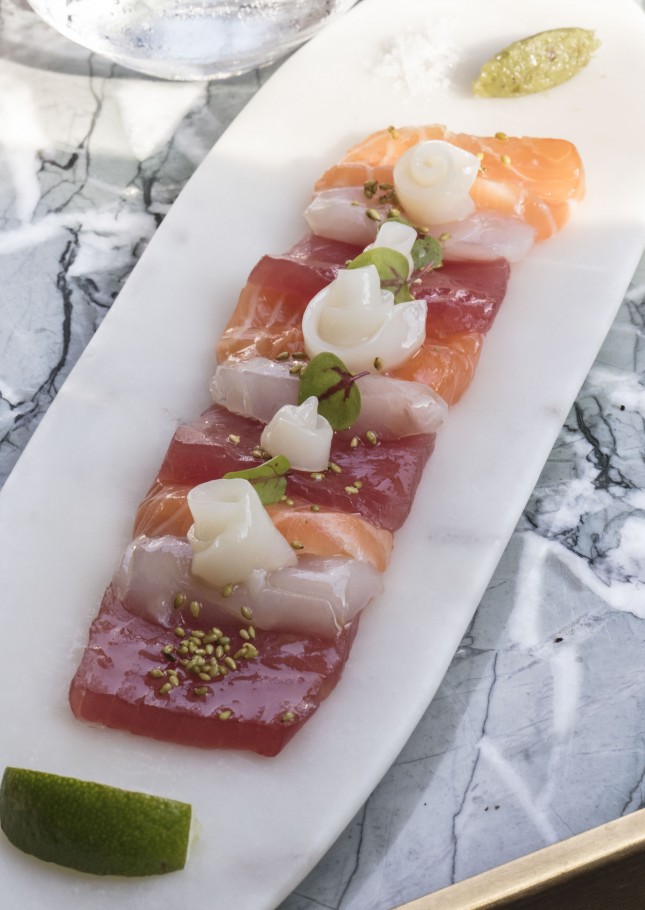 1. The restaurant is open from Monday to Sunday from 12 PM to 1:45 PM and from 7.30 PM to 9:45 PM.
2. The lobster (No contractual picture)
À la carte
The Divellec restaurant and the Chef Mathieu Pacaud
introduce you the Valentin'Day Menu
Amuse-Bouches
*
Royal langoustines with Golden caviar and aniseed tropézienne
*
Scallops in parmentier and black truffle emulsion
*
Blue Lobster, rolled confit potatoes with black truffle
*
pre-dessert
*
Coeur façon pomme d'amour
*
Dresscode : Chic
STARTERS
6 OYSTERS N°2 REGULAR, shallots condiment with Barolo vinegar – 28 €
CLAMS gratinated with buckwheat butter – 28 €
CUTTLEFISH with lomito, egg yolk and Espelette pepper – 32 €
SEA BASS, calque, green apple candies and pink berries – 38 €
TUNA, crispy pastilla with dry apricots and pickled turmenic quince – 38 € 
SALMON, CUTTLEFISH, TUNA AND SEA BASS, salt confit / Caviar – 45 € / 65 €
SCALLOPS, carpaccio on the shell with oyster mushrooms and fresh figs – 48 €
SEA SPIDER CRAB, curry Japon pearls and lemon tree leaves sauce – 55 €
BLUE LOBSTER, wild mushrooms salad, young arugula leaves and Parmesan – 65 €
WHOLE FISH
MONKFISH cooked on the barbecue on a laurel branch, roots vegetables and Albufera emulsion – 46 €
RED MULLET, fennel roots, rust Zephyr and confit fennel with caper flower – 65 €
SOLE, meuniere butter, salsify, fresh chestnuts and laurel emulsion - 75 €
LOBSTER, rosemary smoked, rolled confit potatoes and shellfish reduction – 85 €
SCALLOPS, Royans raviolis with bardes carbonara sauce – 75 €
Pan-fried mushroomsand with black truffle – 95 €
JOHN DORY cooked on a Himalaya salt sheet, beetroots bouquet, confit shallots and genevoise sauce  
 15 € the 100 grams
WILD TURBOT, contemporary Béarnaise sauce, baby broccoli and Salicornia with agastache butter
15 € the 100 grams
LINE-FISHED SEA BASS in salt crust, lime oil, squash gnocchi and mimolette
15 € the 100 grams
              BRETON CRAYFISH with liquorice roots and virgin sauce
                                         30 € the 100 grams
CHEESES
REFINED CHEESE from Marie Quatrehomme Cheesemonger – 18 €
DESSERTS
BROTHERS'S CHARTREUX Colonel with fresh mint sorbet – 18 €
PEAR, poached in red wine and spice, vanilla, ginger bread
ginger ice cream – 24 €
COFFEE MILLEFEUILLE, orange marmelade, and coffee sorbet – 24 €
CHOCOLATE « Opéra » Grand Cru soufflé – 24 €
VICTORIA ANANAS cutted in thin slices with coconut sorbet – 24 €
BABA AU RHUM, light vanilla cream, grape confit – 24 €
MENU
LUNCH MENU
Starter, main dish and dessert
At lunchtime from Monday to Friday
49 €
DISCOVERY MENU
In four courses
At lunchtime from Monday to Friday
At dinnertime from Monday to Sunday
90 €
TASTING MENU
In six courses
At lunchtime from Monday to Friday
At dinnertime from Monday to Sunday
210 €
BRUNCH
 Sunday from 11:30 to 14:00
49 €
with a glass of Champagne Brut
65 €
Selection of our fresh juices

Tea or Coffee

Selection of bread and pastries butter and organic jam

White fish carpaccio, lemon sap and pink berries

Soft boiled egg, wilted spinach and carbonara emulsion
Cod rolled with citrus fruits cabbage, lomito and lemon emulsion

Dessert
3.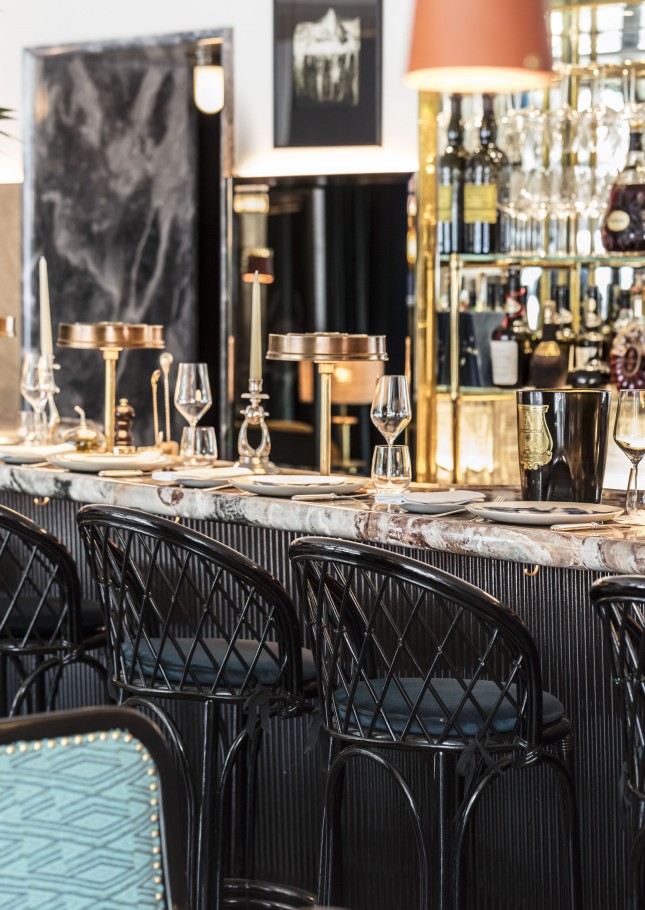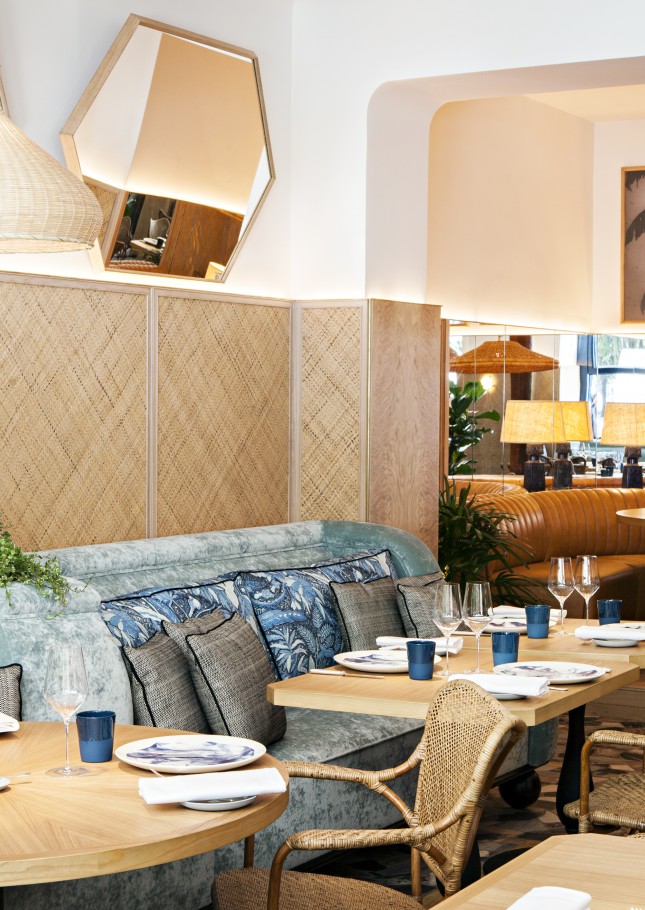 4.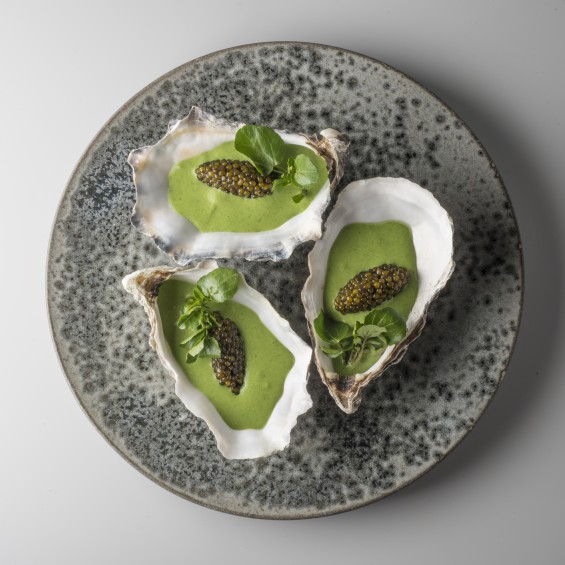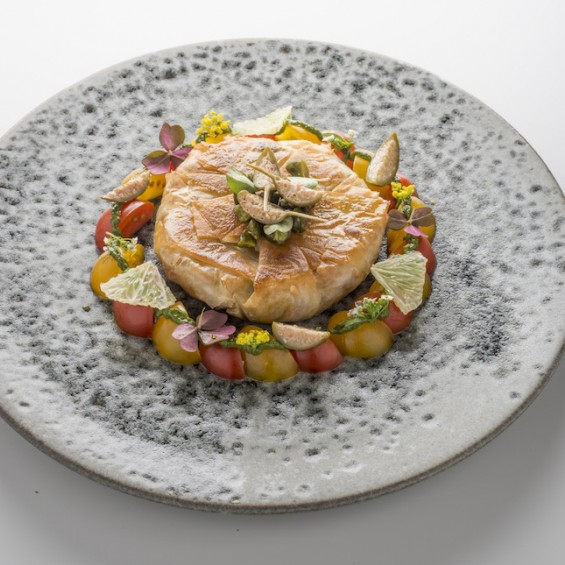 3. At the Divellec bar
4. Special N°1 Oysters, watercress zabaione and Golden Caviar (No contractual picture)